Welcome to FPGAworld Conference 2023 in Stockholm on 12 September and Copenhagen on 14 September
The FPGAworld Conference is an international forum for researchers, engineers, teachers, students, and hackers. It covers topics such as complex analog/digital/software FPGA SoC systems, FPGA/ASIC-based products, educational & industrial cases, and more. Registration for attendees is free and includes 2*coffee, lunch and go-home drink.
Keynote Speaker Copenhagen and Stockholm 2023
Keynote speaker: Martin Kellermann , Microchip Technology GmbH, Munich
Title: RISC-V: Paving the Path Together to a Safe, Secure and Reliable Future
Abstract: RISC-V is an open-source instruction set that has created opportunities for companies of all sizes to innovate and make decisions independently. It is predicted to shape the future of computing for the next 50 years by providing a processor architecture that allows for more processing with a smaller carbon footprint, more features with less development resources, and new ways to combat threats with existing technologies. Companies are already utilizing RISC-V to develop applications such as High-Performance Spaceflight Computing (HPSC) processors. This keynote will explore how companies can benefit from this independence and how the ecosystems can enable easy adoption and scalability. It will also highlight companies that are already a part of this revolution and discuss how they can help create a safe and secure future. Through RISC-V, companies can reach their goals and protect their future. Together, we can move mountains.
CV: Martin Kellermann is an experienced FPGA and SoC engineer with a diploma in Electrical Engineering from the Landshut University of Applied Sciences. He has expertise in high-speed serial data transmission, signal integrity, and hardware debugging, successfully delivering projects in the industrial, automotive, and data-center domains. As Marketing Manager at Microchip Technology GmbH, Munich, he works with the European Sales and Field Application team to showcase the strengths of their FPGAs and SoCs.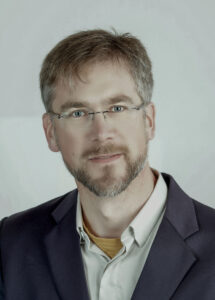 Keynote Speakers Stockholm 2022
Keynote speaker: Magnus Peterson, Synective Labs AB, Sweden
Title: FPGAs for Deep Learning applications – Trends, solutions, and tools
Abstract: Deep Learning has over the last years become a game-changer in many fields, adding extraordinary capabilities to systems and products. With strong competition from other technologies, FPGAs are in many cases a leading candidate platform for deep learning implementation, combining high performance, low power, and high flexibility. Seeing new high-volume opportunities, like automotive vision applications, the FPGA vendors have put large efforts into developing streamlined design flows for easy integration of deep learning inference engines into an FPGA design.

This talk will look at the current trends and present different ways of implementing Deep Learning inference on FPGAs. It will also walk you through the different approaches taken by the different FPGA vendors and their different deep learning toolsets.
CV: Magnus has more than 35 years of experience from developing high performance embedded solutions, mainly within vision and image processing, where FPGAs play a key role. He has been with Synective Labs since 2003 and worked previously with vision-based industrial inspection systems at Innovativ Vision AB.
Keynote Speakers Stockholm 2022
Keynote speaker: Adam Taylor, Adiuvo, England
Title: Challenges we face in achieving FPGA safety and security
Abstract: According to the Wilson Group survey 84% of FPGA designs are released into the field with a non-trivial bug, in safety or security applications it can lead to injury, death, environmental impact, or a significant security breach. FPGAs are increasingly used for "commercial" applications such as IOT, autonomous driving, medical, and fintech. Worryingly only 52% of designs consider implementing security features and worse only 47% implement a safety-critical design.
The keynote will discuss the challenges we face in achieving safety and security on budget and schedule, and what are the key challenges which face us technical, personal, and community. How can we work together as a community to develop education, frameworks, and approaches which enable safety and security to be addressed in our developments?
CV: Adam is Chartered Engineer, Senior Member of the IEEE, Fellow of the Institute of Engineering and Technology, Visiting Professor of Embedded Systems at the University of Lincoln and Arm Innovator, Edge Impulse Ambassador, he is also the owner of the engineering and consultancy company Adiuvo Engineering and Training which develops embedded solutions for high reliability, mission critical and space applications. Current projects include ESA Plato, Lunar Gateway, Generic Space Imager, UKSA TreeView and several other clients across the world. FPGAs are Adam 's first love, he is the author of numerous articles and papers on electronic design and FPGA design including over 440 blogs and 30 million plus views on how to use the Zynq and Zynq MPSoC for Xilinx.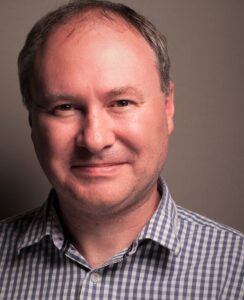 Preliminary Sponsor, Exhibitors and Presenters 2022
Copenhagen and Stockholm 2022