Welcome to FPGAworld Conference 2024 in Stockholm on 10 September and Copenhagen on 12 September
The FPGAworld Conference is an international forum for researchers, engineers, teachers, students, and hackers. It covers topics such as complex analog/digital/software FPGA SoC systems, FPGA/ASIC-based products, educational & industrial cases, and more. Registration for attendees is free and includes 2*coffee, lunch and go-home drink.
Keynote Speaker Copenhagen and Stockholm 2023
Keynote speaker: Martin Kellermann , Microchip Technology GmbH, Munich
Title: RISC-V: Paving the Path Together to a Safe, Secure and Reliable Future
Abstract: RISC-V is an open-source instruction set that has created opportunities for companies of all sizes to innovate and make decisions independently. It is predicted to shape the future of computing for the next 50 years by providing a processor architecture that allows for more processing with a smaller carbon footprint, more features with less development resources, and new ways to combat threats with existing technologies. Companies are already utilizing RISC-V to develop applications such as High-Performance Spaceflight Computing (HPSC) processors. This keynote will explore how companies can benefit from this independence and how the ecosystems can enable easy adoption and scalability. It will also highlight companies that are already a part of this revolution and discuss how they can help create a safe and secure future. Through RISC-V, companies can reach their goals and protect their future. Together, we can move mountains.
CV: Martin Kellermann is an experienced FPGA and SoC engineer with a diploma in Electrical Engineering from the Landshut University of Applied Sciences. He has expertise in high-speed serial data transmission, signal integrity, and hardware debugging, successfully delivering projects in the industrial, automotive, and data-center domains. As Marketing Manager at Microchip Technology GmbH, Munich, he works with the European Sales and Field Application team to showcase the strengths of their FPGAs and SoCs.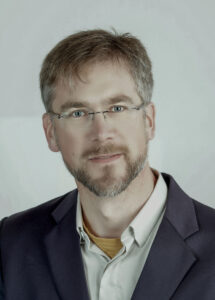 Keynote Speakers Stockholm 2023
Keynote speaker: Mark Frost, Intel's Programmable Solutions Group (previously Altera), England
Title: Key Factors for Success in Today's and Tomorrow's Markets
Abstract: This presentation will explore the key areas that FPGA suppliers must consider in order to succeed: industry-leading supply chain management, product leadership, and an up-to-date developer experience. We will examine the current supply chain landscape, which is facing an unprecedented imbalance in demand and supply, leading to long lead times and product allocations. We will also discuss the need for FPGA companies to make strategic investments to achieve product leadership and remain competitive. Furthermore, we will look at the importance of having up-to-date knowledge and skills, fast and appropriate EDA tools, the right SoCs, and the right RTL, SW, and hardware IP from generation to generation for FPGA developers to be productive. The presentation will then provide an overview of the different options available to FPGA vendors, preferred standards, and flows. Finally, we will look at how FPGA technology is being used in different parts of the world and provide a prediction of its future.
CV: Mark is the FPGA Security and 5G Technical Marketing Manager within Intel's Programmable Solutions Group (previously Altera). Within this role Mark liaises between customers, sales and engineering teams worldwide for security and 5G communication topics, and works to create market awareness of Intel's portfolio. During his 11 years with Intel he has held roles in both marketing and as a field application engineer covering programmable technology. Prior to Intel, Mark had worked for over 15 years in a variety of engineering roles, spanning telecommunications through to designing instruments for ESA satellites. Mark has a BEng in Electrical Engineering from the University of Plymouth.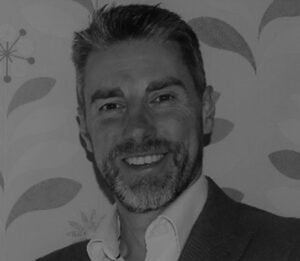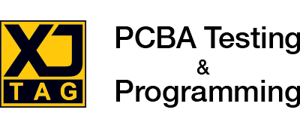 Preliminary Sponsor, Exhibitors and Presenters 2023
Copenhagen and Stockholm
DTU, Technical University of Denmark
AFRY, Sweden
Aktuel Elektronik, Denmark
AGSTU FPGA Education, Sweden
XJTAG, UK
Microchip, UK
Intel PSG, USA
Efinix, USA
Truestream AB, Sweden
MathWorks, USA
Achronix, USA
Lattice Semiconductor, USA
Synective Labs, Sweden
SynoGate, Germany
Emlogic, Norway
Enclustra GmbH, Switzerland
Avnet Silica, Denmark
BitSim NOW, Sweden
Trenz Electronic GmbH, Germany
MathWorks, USA
CodeCache Linköping AB, Sweden
MPSI Technologies GmbH, Germany
Arrow, Europe
Avnet Silica, Sweden
XPERI, USA
VSYNC, Israel
King's College London, UK
Motion Control, Sweden
FPGAworld, Sweden